Welcome to Sandy's Computer Applications In Business Class!
This class focuses on mastering skills using Microsoft Office 2016 software while also learning "best practices" for working within a professional business community. Students will also learn computer skills needed to succeed in high school and beyond.
Fall semester: Excel 2016
Spring semester: Word, PowerPoint, MovieMaker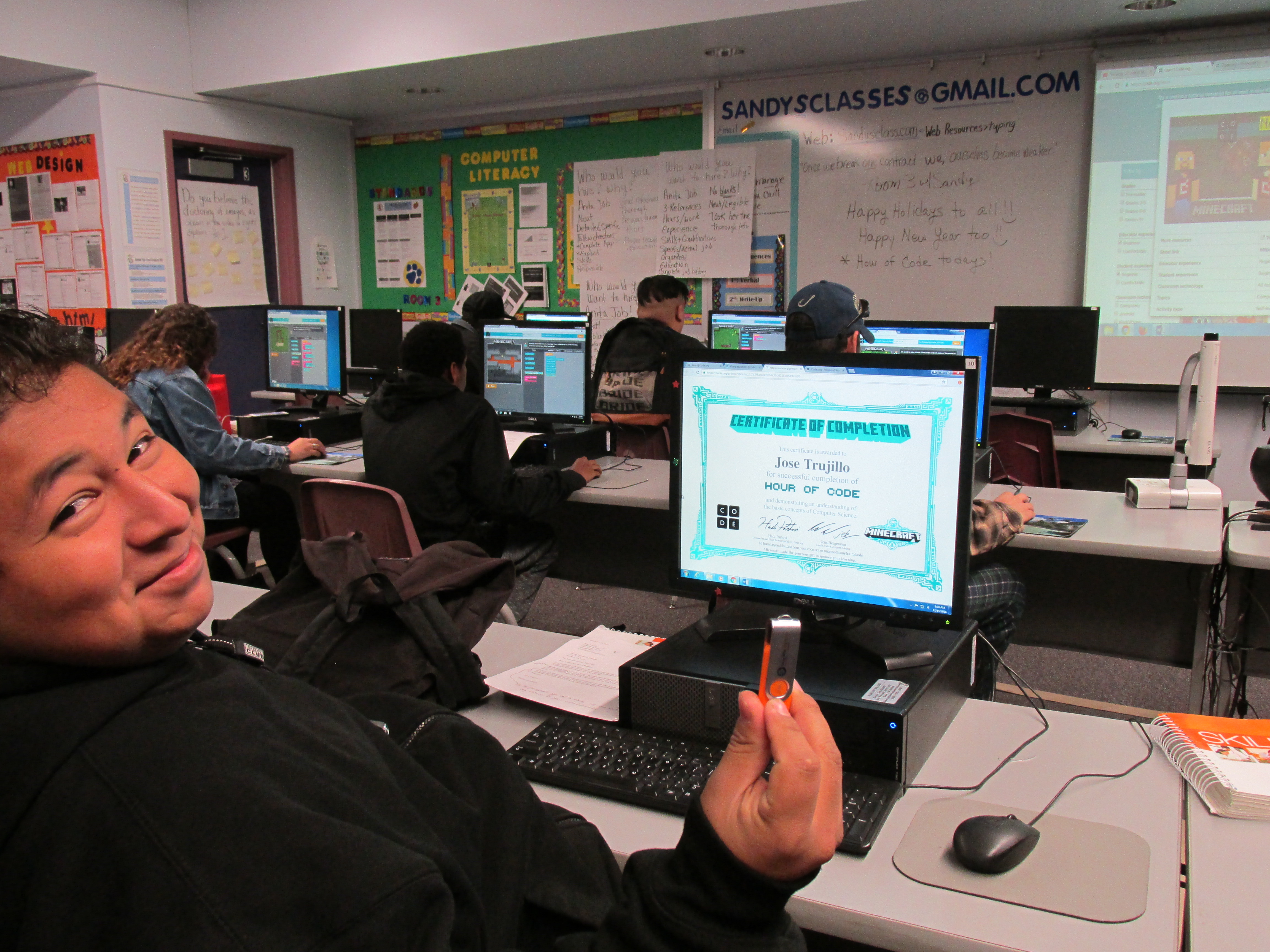 Picture: Jose participating in Hour of Code, 2016
---
Catalog Project using MS Word
---
Flyers/Advertisement Assignment using MS Word
---
Just for Fun - Excel Picture Challenge!